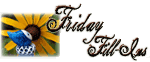 1. Meeting new people and experiencing new cultures and new places is the best thing about traveling.
2. I love a good hot apple cider, chai, or herbal tea when I'm cold.
3. I often use a toothbrush. 
4. I'm reading The Book Thief right now; I love it as much as those who have already raved about it. 
5. Economics is something I dislike talking about.
6. When I visited South Africa I most looked forward to seeing Desmund Tutu. And I did! He came and spoke to us when we first arrived. 
7. And as for the weekend, tonight I'm looking forward to watching the rest of Season 1 of The Wire, tomorrow my plans include grocery shopping and Sunday, I want to get outdoors if the weather permits!