Thank you everyone for the birthday and get-well wishes. I am feeling much better, although Maya now has a little bit of the snuffles. She seems to have a much milder version of my cold, hopefully helped by all of the antibodies she gets nursing. Her nose is only a little stuffy, and doesn't seem to bother her at all.
I had some wonderful gifts this year. One of them, I first saw on Iliana's blog, Bookgirl's Nighstand, a few months ago, and showed my hubby, who then remembered! He got me a neat mug from CafePress. I also received two gift cards, one from Anthropologie and another for Barnes and Noble. Our daughter has wonderful taste, and got me a book to help me on my long-term Reading across Borders challenge, The Gate of the Sun by Elias Khoury (which also happens to be on my Expanding Horizons Challenge list.)

With the money from my parents, I plan to buy this nice hemp bath pillow, and some bath bubbles from California Baby and Lush.

I will be taking another mini-break over the weekend. Hubby has an interview at Rhode Island Hospital in Providence on Monday, so we decided to drive up there for the whole weekend. Keep your fingers crossed, this is our first choice out of all the applications he has submitted so far! And, if anyone knows of any neat things to see (bookish or not) or places to eat in Providence, or any local authors worth checking out, I'm open to suggestions!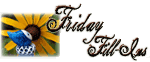 1. Ahhhh, it's so nice to fit into all of my pre-pregnancy pants again.
2. One of my favorite things on my desk or bureau is our Mac.
3. Japanese Cherry Blossom will be in bloom soon, and we hope to make it down to DC this time to the festival!
4. The beach is my favorite place to sit and read. When, I'm not at the beach, the chair on my porch will do.
5. Pavlova and fresh fruit on top is delicious!
6. I love to watch Johnny Depp in movies. :)
7. And as for the weekend, tonight I'm looking forward to um...packing, tomorrow my plans include reading in the car on the way to Rhode Island and Sunday, I want to explore Providence!