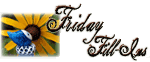 1. Snowdrops are one of my favorite things. But I don't like the cold temperatures that come with them.
2. I'm going to start reading my ARC of The Translator this afternoon.
3. Cheek to Cheek sung by Frank Sinatra (among others) is a song whose lyrics have meaning to me.
4. Just one sip and my body is warmed by the hot cup of tea.
5. Travelling with my husband is where I'm happiest.
6. I believe that doing your taxes is a necessary part of life.
7. And as for the weekend, tonight I'm looking forward to making salmon papillote, tomorrow my plans include meeting my parents for lunch and Sunday, I want to watch more of Season One of The Wire that I have from Netflix.