Happy Purim!
We didn't make it to the megillah reading last night, but I did make some yummy hamantaschen! These cookies are meant to resemble the tri-cornered hat worn by Haman, the nasty advisor to the King and villain of the Purim story (in the Book of Esther). Here is a quick, easy recipe for these Purim treats:
2 cups flour
1 tsp. baking powder
1/2 cup sugar
1/2 cup oil
2 eggs
1 tbsp orange juice
a filling of your choice (we used a variety of preserves: strawberry, apricot, peach, and plum, as well as apple butter. Our favorites were apricot and strawberry. Traditional fillings are made with poppy seeds)
Mix together sugar, oil, and eggs. Add orange juice, flour, & baking powder and mix until it forms a ball. If it is too moist you may need to add some more flour.
Roll out until flat, and then cut into circles 3 inches in diameter (I used the top of a glass.) Place 1 tsp of filling in the center of the circle, and then pinch the sides to make a triangle. Bake on a lightly greased baking sheet at 350F for about 15 minutes, until lightly browned.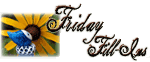 1. Starting to look to buy our first home is so exciting!
2. Strawberry fields are ripe for picking.
3. My hamantaschen recipe sounds like it would taste delicious! And it does!
4. Why does getting a haircut make me feel so good?! 
5. Tibet is something I've always wanted to see.
6. It's sad when I think of the good friends we will be leaving in Baltimore when we move to New Jersey in June.
7. And as for the weekend, tonight I'm looking forward to relaxing, tomorrow my plans include going to a Purim carnival and Sunday, I want to discuss Animal, Vegetable, Miracle by Barbara Kingsolver at my local book group!